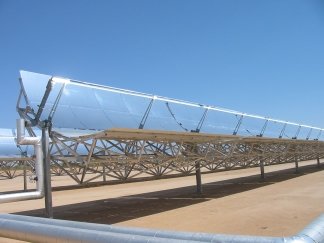 Sandra Kennedy was first elected to the Arizona Corporation in 2008 on a platform of promoting solar energy in Arizona, and as a fierce consumer advocate. She started her public service when she was elected to the Arizona House of Representatives in November 1986, where she served for 6 years before successfully becoming a state senator in 1992. She served three terms as state senator. Before her stint in the legislature, Sandra was elected to serve on the Phoenix Union High School Board for a four year term in 1990. Governor Mofford appointed her to the Arizona Employment and Training Council.
Her many past and present community and civic projects include the following: Tutor for Valley Christian Center and Valle Del Sol, Board member of the Arizona Cactus Pine Girl Scout Council, ex-Officio Member of Phoenix Community Alliance, and a former Board member of the Community Excellence Project.
Ms. Kennedy was voted Outstanding Young Woman of America for 1984. She is a member of the National Association of Female Executives, was a delegate to the Foreign Relations Conference in June of 1988 from the American Council of Young Political Leaders in Washington, D.C., and also a member of the National Conference of State Legislators.